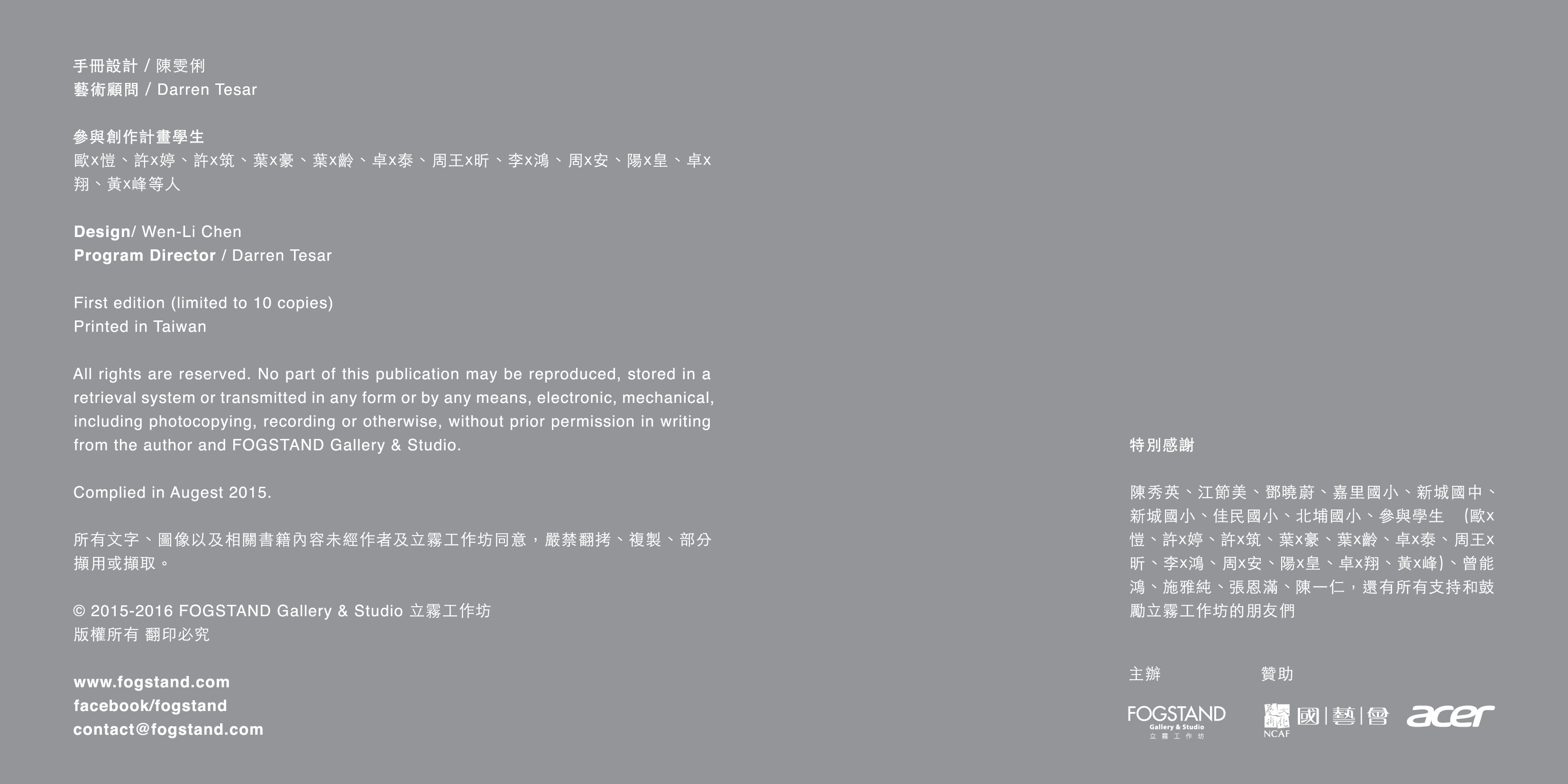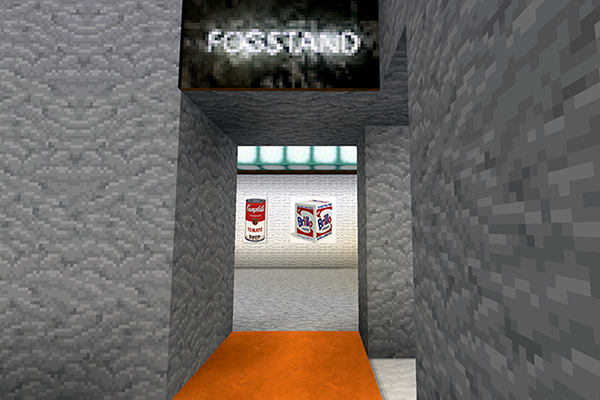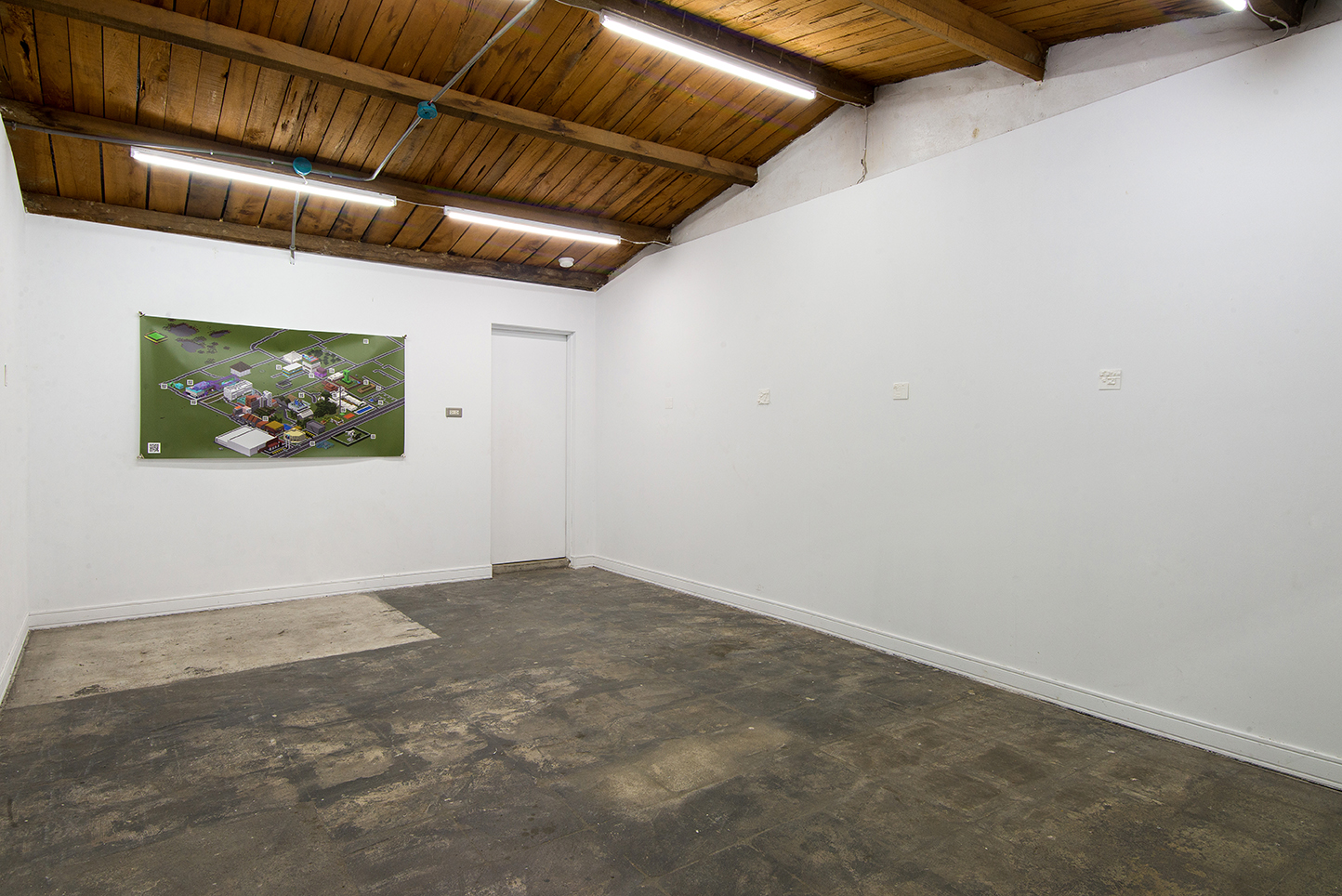 Services: Brochure Design, Event Design, Exhibition, Workshop
This site-specific workshop project engaged participants from the local community (mainly elementary and junior high schoolers) to consider the idea of the "readymade". The method used to frame this concept was to build the entire village of JaiLi in the popular game Minecraft. Taking place over the entirety of summer participants logged into laptops available in FOGSTAND, which had them start inside the FOGSTAND Gallery inside of Minecraft. The in-game exhibition taught participants about the idea of the "readymade" and pushed them to recreate their village inside the game. Beyond faithfully recreating the buildings and streets, participants were encouraged to push the boundaries of what JaiLi village was to those participating.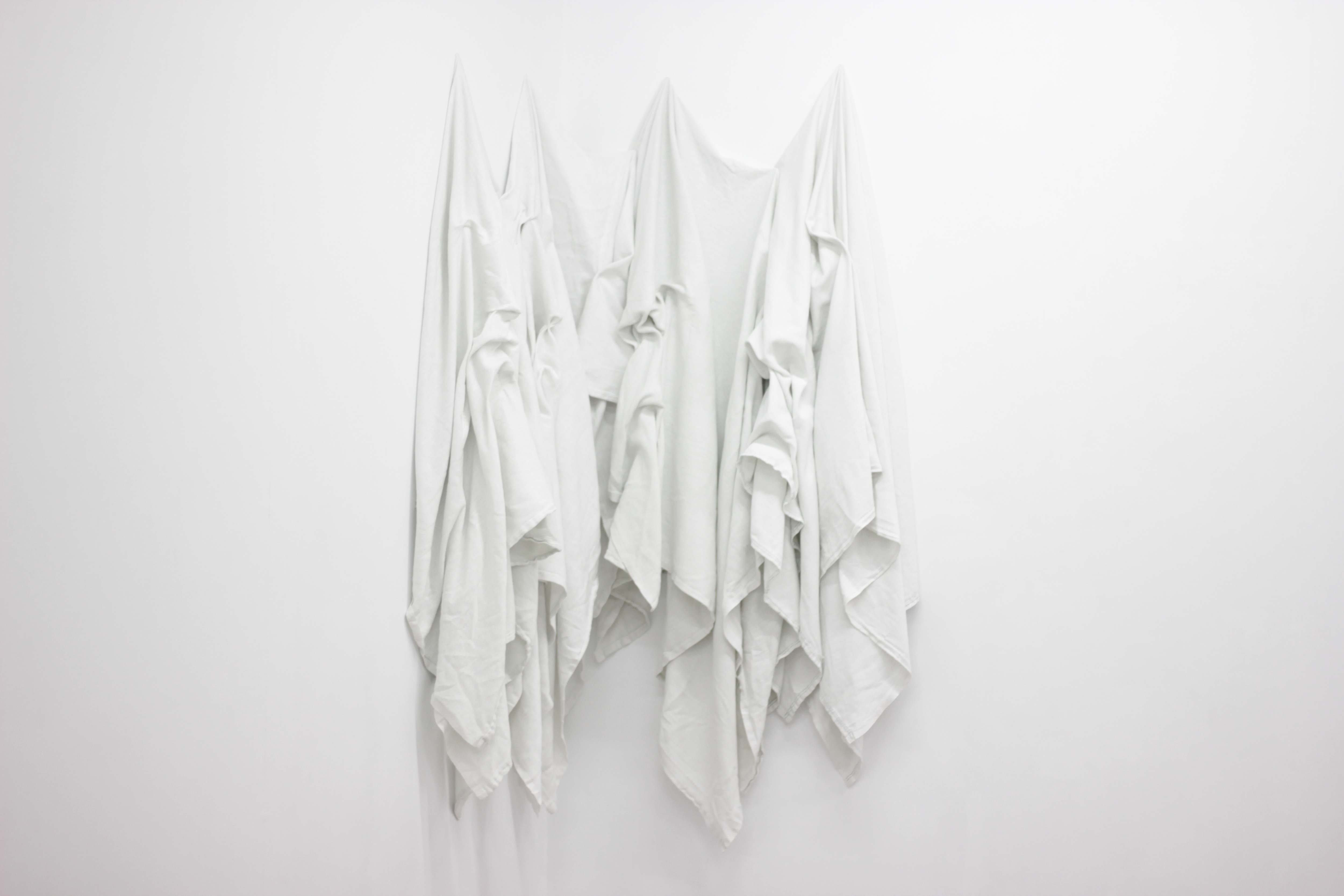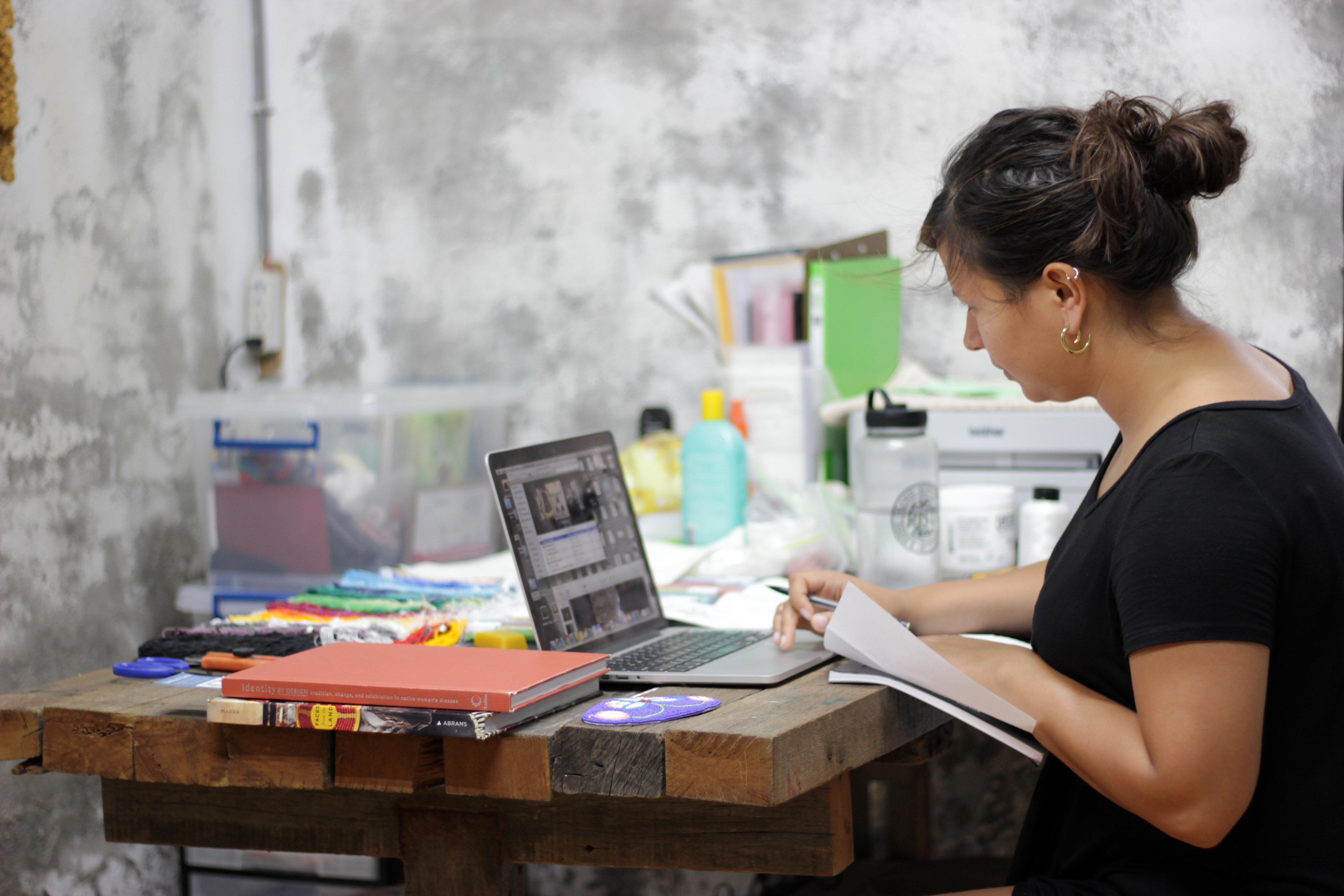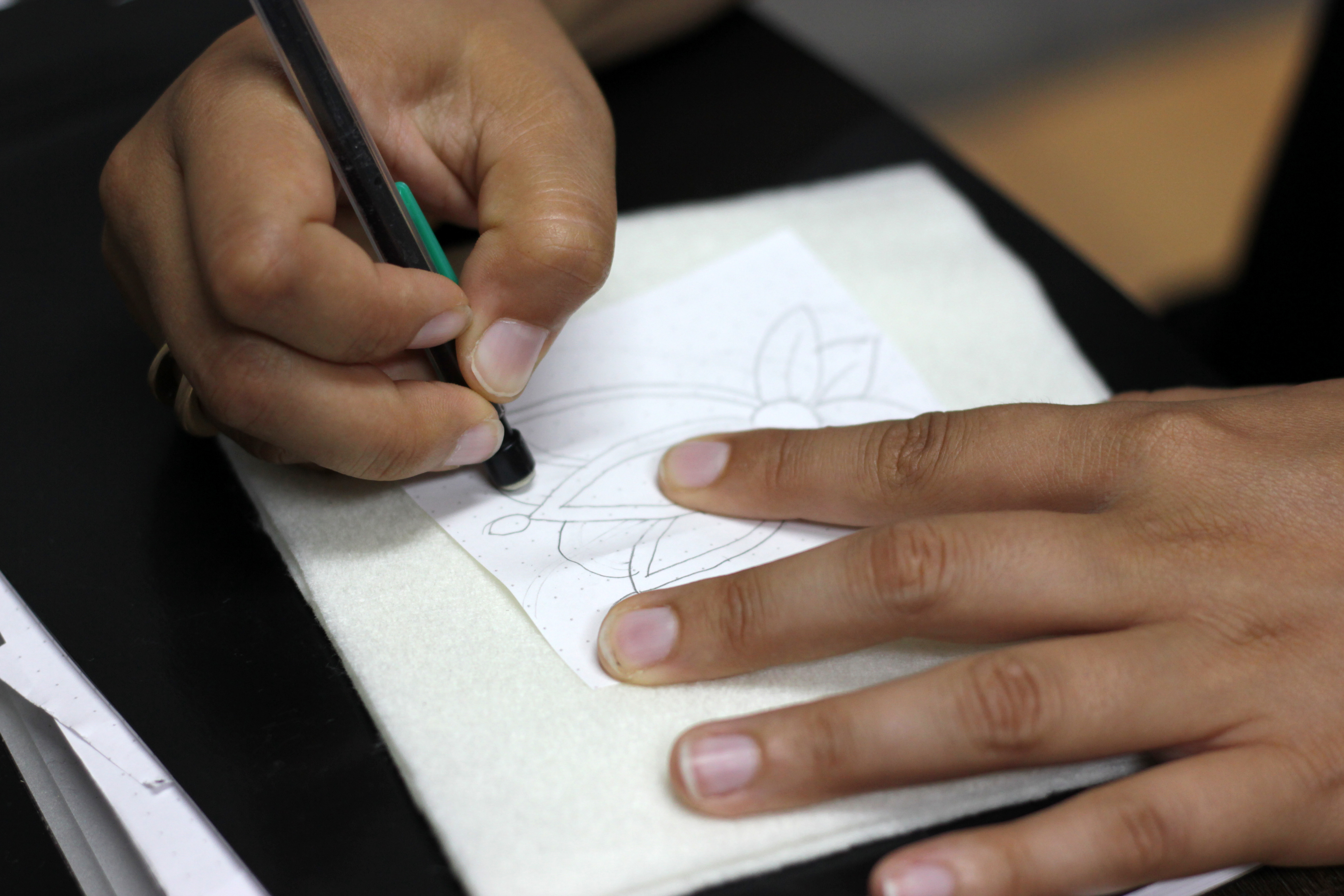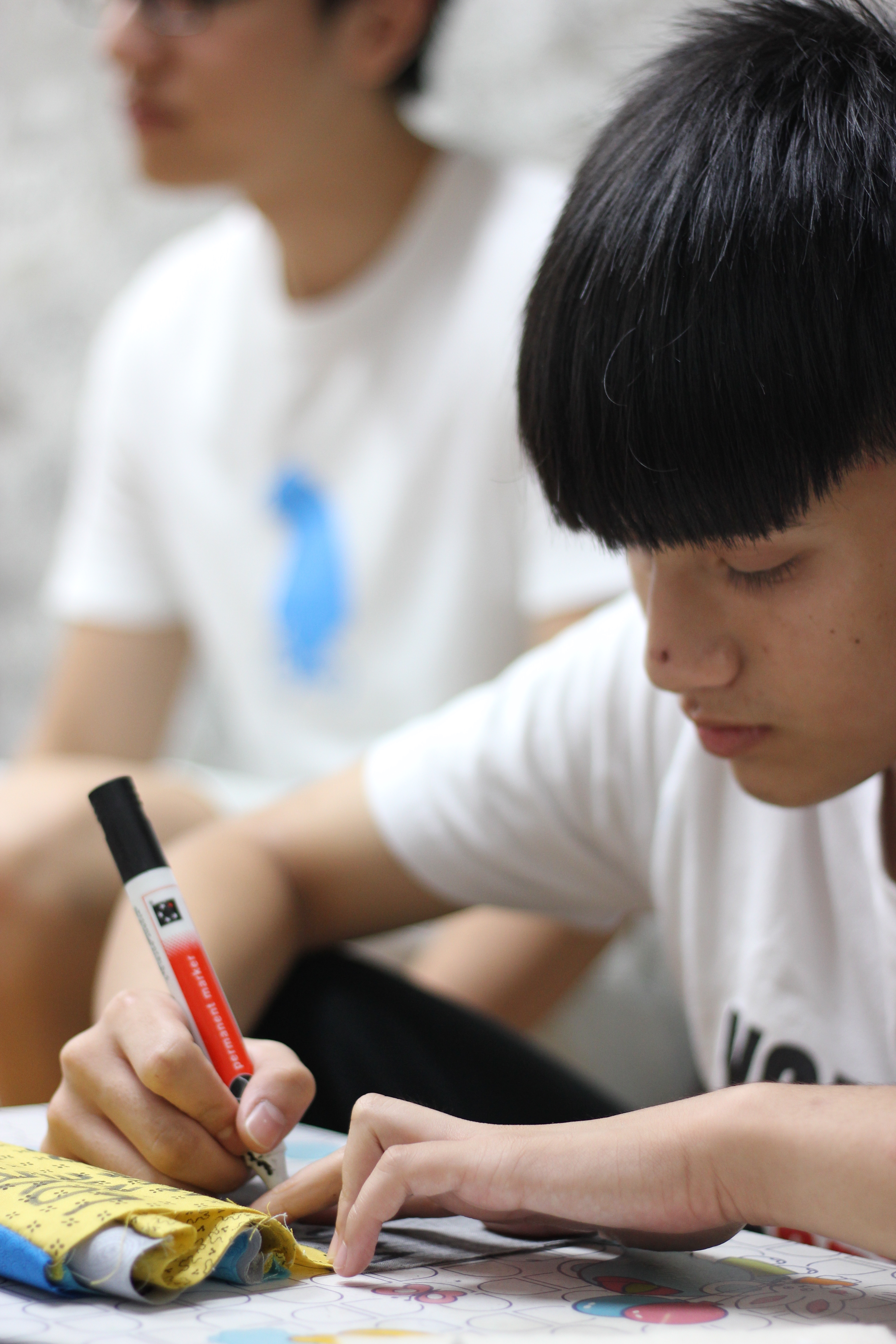 Services: Poster Design, Event Design, Exhibition, Workshop, Photography
This project was part of the Artist-As-Resident program conducted by FOGSTAND Gallery & Studio in 2015. FOGSTAND invited three different female artists from Taiwan, USA, and Singapore to live and work at FOGSTAND Gallery (originally FOGSTAND was a house) located in Jiali Village, Taiwan. The three invited artists were responsible for conducting a series of events, including workshops, artist talks, and exhibitions. Maggie Thompson was the third and final artist from the USA and she focused on exchanging practices related to her Native American (Ojibwa) heritage and culture with Taiwanese Indigenous people (Kavalan) in the field of textile, beading design and traditional fabric weaving technology.
Services: Poster Design, Event Design, Exhibition, Workshop, Photography, Book Design
This project works as an annual retrospective of all workshops held at FOGSTAND Gallery & Studio. This design intends to advocate visual education in rural areas by maintaining warmth in design, tactility in interaction, and ease of navigation in design. Therefore, the book contains outcomes, processes, audience profiles, and on-site documentation.
Click here
to see online publication related to this exhibition.